In this post, I am giving you a lot of ideas with this list of 35 best high-paying jobs without a degree, if you are still getting it or you never did because life took you in other directions.
While many jobs associated with a degree have more pay averagely, there are other high -paying jobs that do not require it.
These jobs include online jobs which you can at the comfort of your house and those you have to physically deal with them.
Further, these jobs can be termed as no experience high paying duties in the sense that you only need to have the passion and personal creativity.
Some are simple, and you only need the first mentorship to become a pro within no time. So read each business idea/job carefully and chose the one that fits your creativity and skills.
What are some of the best jobs/business ideas to earn money from?
Let's have a look at them in the following list:
1. Start An Online Store Business
When you invest correctly in an online store business, you will have all that you ever dreamt of. With this business, a good return is guaranteed when you have high steady traffic. To start this business, you will need:
Coaching
An eCommerce Platform like Shopify
Your products
Others products
Through blogging, eCommerce, or even social media, you can promote and sell anything from your store, whether it's physical products, digital products, or SaaS.
2. Become a CSR
Becoming a CSR (Contract Customer Service) is another excellent job opportunity with high pay and doesn't require any bachelor. Nowadays, many companies and organizations have opted to CSR to reduce their budget allocation on certain services.
It is a great offer, especially if you have excellent communication skills as well as management for this job. You can opt for Fiverr, UpWork, and Flexjobs, among other websites that offer CSR jobs, or you can publish your services.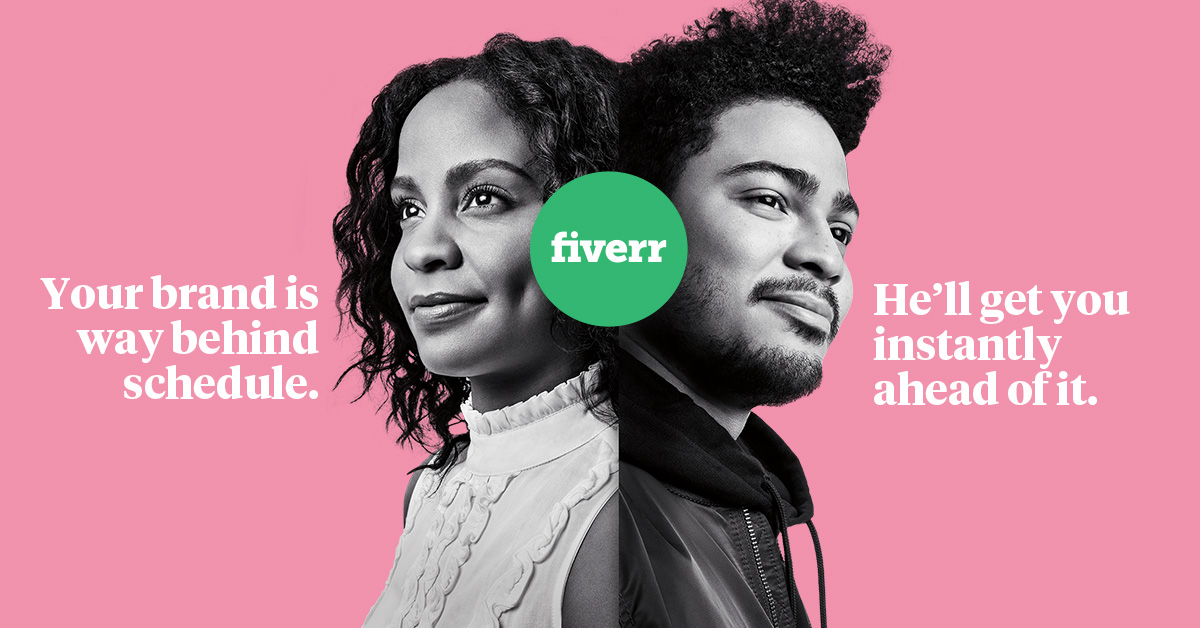 3. Buy a Website
Do you have some money and want to invest in a business that you can run from home?
A website is an excellent option if you have a business plan in mind. With it, you can tap into the potential online marketplace with millions of active users.
Buying a new website is an excellent option if you lack the professional skills of creating a striking and unique performing website. With a website, you can generate an audience and steady traffic to sell your products/ services.
You need to check and make sure that the website you are going to buy is priced according to its traffic, yearly revenue, expenses and other metrics.
Flippa is the top marketplace for websites for sale, with thousands of offers.
4. Content Marketing
Freelance marketing, one or another, you must have heard of this before. Many small scale businesses, startups, and even influencers are always in a constant rush to boost their traffic.
So, if you have the best skills in content marketing, it's about time you earn money out of it.
Thus, the moment you manage to create a platform that is well established with a professional network, you stand to earn a good ticket from every single project.
Again, Fiverr is my recommendation where to start without hassles.
5. Ghostwriter
As a ghostwriter don't expect any credit from your work no matter how great it is. However, you will be earning a good amount of money for your writing passion.
For instance, Jeff Hadden has earned millions through this job among other successful ghostwriters.
So if you have great writing skills and passion consider finding gigs on freelancing platforms like UpWork, Fiver, and HireWriters among others, and make a good income out of it.
6. Virtual Assistant
For those with exceptional organization skills, this is a great place to exercise and earn an income in the process. There are growing demands for virtual assistants by corporate, businesses, and freelancers. And this is intending to reduce the budget they will spend on actual assistance.
It's also great to opt for this job as you will meet with influential and successful people from various fields. Further, it allows you to be flexible and work from anywhere in the world. Lastly, you can use this opportunity to create an extensive network of professionals.
7. Affiliate Marketer
There has been a steady buzz in the online market for quite sometimes. And if you ask anyone about the means to make quick money, many people consider affiliate marketing a stand-out option.
Although there is a need of hard work and dedication, through the right strategies you can generate passive income for life in a relatively short period of time.
You will find many brands and businesses that target to build awareness on products and services they are offering, pointing towards the use of affiliates. As an affiliate, you can earn a living through commissions by promoting merchants' products or services. 
According to studies, many bloggers generate $7.5K to $25K monthly. But that's not all; almost 40% of that income comes from affiliate marketing.
Here you have a list of the best Affiliate Marketing Networks and the top High-Pay Affiliate Programs you can join.
If you want to start an online business online with very low risk, you can choose a platform where you can get the necessary mentoring, tools, and resources.
8. Social Media Influence
As social media channels keep on increasing with an increase in the number of users as well, this has created a potential job for influencers. Many consumers are now relying on influencers to identify the best products and services to opt for. Therefore, if you can gather an incredible number of followers, this might be the perfect job for you.
You can consider online tutorials and tools to guide you on how to become an Influencer; after that, build a steady following, and you will be in business within no time. A great social media platform for this service includes Facebook and Instagram, among others. Further, consider guides on how to make money on the various social media platform.
9. Freelancer
Freelancer is a great job option that pays not only well but also very convenient. With this option, you can work in the comfort of your home without worrying about job reporting time. Further, it requires little or no investment to start compared to other jobs that require bachelor but still pay well. 
To begin with, you have to be conversant with online platforms. You can either decide to work as a freelance writer on platforms like Fiverr, UpWork, or Flexjobs, among others. Alternatively, you can choose Freelance Marketing and work through affiliate programs or on freelance platforms like FlexJobs.
Or any skill that you can showcase and perform, for the matter.
10. Start a Niche Blog
Have you ever thought of starting a blog? Well, it's about time that you do, especially if you are looking for a high paying business without a degree. Launching a blog can be quite demanding at first, especially when it comes to time and resources to make it successful.
But considering the great reward, you will be reaping after attaining a better SERP rank, significant following, and constant traffic flow in your site. It's worth it. Through the blog, you can earn as an affiliate marketer, service provider, or perhaps through selling your products.
Therefore, take the first step to success and earning good money through blogging. You can seek advice from experts or through guides on how to start a blog and make it successful.
11. Web Development
Internet users are more than 4 billion; therefore, for an online business to cover this whole population, six out of ten small scale businesses have their websites. As a result, there is a constant demand for these websites by companies as well as individuals.
And this is why Web development is a lucrative business with steady customers. All you need is excellent skills in web development as well as upgrades. To nurture your skills, consider working on your friends or family websites.
If you don't have the skills but want to acquire them there are thousands of courses online, paid, and free to learn Web Development.
Try Fiverr Learn or Udemy to start with at a low cost.
12. App development
If you check in your phone app store, you will find an App for almost everything. And this is whether it's an app for organizing your schedule, food cooking guide, or perhaps an app to balance your finances. Many of these apps are making thousands and millions, if not billions annually. 
And that's not all, with App development, you don't need coding skills, with the right tools, it's as easy as you can think of it. But before, opting for a particular app ensures you've done thorough market research and identified a potential gap in people's needs.
13. Travel Consultant
If you have a passion for traveling, well, you can make good use of that energy in being a travel consultant. However, you need to possess skills like being updated in hotel deals, train tickets, and airline ticket options.
To test your skills, why not try this job through your family and friends. You can start by securing the tickets and the best hotel deals in the destination they intend to go to. What's more, you need to exercise your marketing skills in various platforms, whether through social media or websites.
Lastly, you can create collaborations with travel agencies once you are well established. It will enable you to negotiate better deals for your clients.
14. Graphic designer
The graphic designer is yet another lucrative opportunity to earn good money. Many companies and businesses are often in a constant search to get the best designers in the market. In this case, you can specialize in areas like branding, banner designing, logos, posters, marketing collaterals, and even stunning designs of land pages.
Consider individuals and small businesses as a point to kick start your business. Further, there are freelance websites with reasonable offers to deliver your services as well.
To boost your skills further, consider online graphic courses. Alternatively, there are useful guides to learn this skill for free or at an affordable cost. Lastly, consider visual tools to boost your skills further.
List of Offline Jobs, Local Jobs
The following list is a list of jobs that you can do offline, in a presential way. However, they can be all entirely linked to online portals, websites, or other services, combining the power of the Internet with these local jobs.
1. T-shirt printing
Take advantage of consumers' love for beauty and style. In this case, you should come up with striking print graphics designs. It can be a funky logo or original art prints that are attractive. Further, this is a multimillion business with high demands on exclusive T-shirt print designs.
Yes, there are thriving supplies, but the vast market demand offers everyone a fair chance. Start your business, whether it's a small scale or large scale, to meet the rising demand for this product and make good money. Lastly, you can work with local businesses, multinational brands, or even start your brand.
2. Pet Grooming
Many people love pets; however, not everyone can spare on grooming or providing full-body care and maintenance. Therefore, this has created a considerable demand for these services, with only a few people investing in it. So take this opportunity and invest in this business.
Some pet owners go as far as spending hundreds of dollars spoiling their pets on services like Pet spa, pet massage, hair cut, and even pet therapy. It is among the no experience high paying jobs you need not think twice before investing in them. For a starter, you may need about $2000, but the return is about $48,000 annually.
3. Wedding Planner
Did you know that you can start a successful wedding planning business without any papers? Yes, this is true. All you need is management skills, organization skills, and contact with professional DJs, Photographers, travel agents, performers, florists, and best caterers.
This job requires intensive capital investment as well as time. However, the returns are worth it. That said, an average planner is expected to earn about $40/hour when hired. Lastly, it's a great idea to take a diploma course if you intend to go big with it. This certificate will increase your credibility as well as skills in this business.
4. Junk-Removal Services
It is a high paying task, especially for those who are not faint of hearts. When done well, the returns are quite promising. In this, your job will be removing junks and deliver them to areas with recycling units. To start, you will need to have a truck, sledgehammer, garbage cans, and shovel, among other equipment pieces. 
To kickstart this business, you will need a franchise from a more prominent junk company. Once you have everything you need to do this job, locate the potential clients and sites that need your services.
5. Laundry Services
In the USA, this service is worth over $40 billion. It's a service that will never run out of the market unless people stop wearing clothes. Due to busy schedules or perhaps a luxury lifestyle, many people often prefer laundry services rather than cleaning themselves.
Yes, there are home pickups for laundry services that are reliable. But you can take this business to a whole other level with mobile laundry. In this case, you can begin with a small offer to create a market base for your business.
6. Human Billboard
Consider this if you are no shy of the public. With this job, you get excellent pay, but you will have to parade in front of people like a human billboard. In this case, you will be wearing a costume or carry a placard showcasing the brand you are advertising. It's a pretty easy job. The least pay is often $5, but it may worth as high as over $40,000 annually.
7. Handmade Jewelry
Making handmade jewelry is a new and accessible business among teenage entrepreneurs; however, this doesn't mean it's only meant for them. There is a potential market in this business with a massive return as a reward. According to research, the growth of this industry is estimated at 5-6% annually.
Having no large cooperates investing in this business is lucrative for anyone who wants to make quick and easy money. Lastly, it's a good business investment that allows for growth to the extent of one owning a brand and a store.
8. Custom Furniture supplier
There is a rising demand for custom furniture design. As a result, this has created a potential gap in the market to invest in. Therefore you can invest in this gig, primarily if you are specialized in furniture craft. However, it doesn't mean you cannot learn the skill and become an expert. Many people are ready to pay whatever amount just to get exclusive custom-designed furniture.
9. Carpet cleaning
Many homes own at least a single carpet or two. Unfortunately, carpets are bound to become dirty one way or another creating the need to look for an efficient carpet cleaner. And considering the thousands of homes available in a single state, this creates a huge demand and a lucrative marketplace for carpet cleaners. So, if you have the skills and pieces of equipment to get the job done, it's about time you start earning from this gig.
10. Dog Walk
According to AVMA, some dog owners rarely have free time to take them for a walk. As a result, there is a high demand for dog caretakers. They can look after and take the dog for walks on behalf of the owners. In this case, you need to create a good network of dog owners to read more from taking several dogs for walks.
11. Modeling
Do you have a gorgeous body and the attitude to become a model? Then this is the right job for you. The majority of fashion designers and marketers are always searching for good looks and personalities to build organic traffic for their products. But don't rush in, take your time, and do thorough research. Consider experts and mentors in this field to assist you in your early stages in this career. 
12. Child Care
The majority of nuclear families and single parents rarely have free time to look after their kids during working days. Thus, there is always a rising demand for childcare professionals who are compassionate in their services. So, if you love children, this is an excellent service to opt for. However, to gain more trust from the parents or guardians, consider having child care certification in the future.
13. Car Wash
With a steady rise of car owners, most of them rarely have enough time to clean their vehicles. As a result, they often rely on car wash services. Therefore, this is a great business idea, especially if you don't have any gig to earn your money.
To start, you need essential items like cleaning gear, detergent as well as proximity to water. Thus, with this service, a typical car wash can generate up to $100K annually.
14. Baking
Many consumers prefer homemade baked goods. They are often considered fresh and free from preservatives. However, to have prime earning from this business, you need to have the expertise and skill in coming up with delicious and unique products.
To start, you need all the pieces of equipment and the best recipe. After that, begin with easy-to-find products. You introduce other complicated recipe bits by bit as you consider your customer preference.
15. Tailoring
Style and Fashion is a common trend across the world. With some designers earning awards from being the best, it has become a steady topic of discussion. So, through tailoring, you can exercise your skills and expertise in designing and earning a good paycheck. To start it, you only need a minimum budget of $2000.
16. Stock Photography
By cutting across social media, to banners and websites, you will find stock images in almost every place. Thus, if you own a DSLR or adequate Photoshop skills, then you can use this opportunity and earn substantial money. All you need to do is take good photos and publish/sell them to websites like Shutterstock, Unsplash, and Pixabay.
17. Tour Guide
If you love interacting with people and it happens that you live in a tourist destination area, consider being a tour guide. But to do this, ensure you have complete and comprehensive knowledge about your surroundings.
Additionally, you need adequate knowledge of the history and culture of the surrounding. With these skills, you can open a tour guide business and earn handsome money. Further, you can use this opportunity to offer additional services like the best places to stay, transport services, and places to dine.
18. Translator
This job is in demand in various countries, especially those that are tourist destinations. The only skill you need is the perfect understanding of the local language as well as that of the foreigners. This job can either be physical or online as a freelancer, so chose the one that favors your skills and knowledge.
19. Airbnb Host
Do you have a free or unused space somewhere secure? Then maximize the space and make some money. You can do this by listing it on Airbnb. And apart from generating income out of it, this will enable you to interact with people from various parts of the world.
However, with this job, you have to be active on call as your guest may need assistance when to come to local requirements. Lastly, confirm whether there is rent control in your area before opting for this job.
20. Uber Driver
Becoming an Uber driver is a fascinating occupation with substantial pay. With this job, the only skill you need is driving. Before starting, you can check with the company all the requirements to be their driver. But before opting for this service, consider critical factors like monthly fuel and vehicle maintenance to determine the profit. 
21. Drop-Shipping
Drop-Shipping is a profitable way to make money as long as you can purchase high demand products at a low price. Once you have the products, you can sell them in various third party sites like AliExpress and eBay at a higher price to make a profit. For this business, you need extensive research of the market and different product sources before opting for a particular product.
FAQs
Q. Are there jobs or businesses I can do without a startup capital?
Yes, there are. If you lack investment capital, then there are various types of business and jobs you can enroll in. Some of them include:
Creating a blog and earn money through digital products and affiliate programs among others
Freelance writer
Digital services like virtual assistance
App development
Social media influencer
Q. What are some of the best startup ideas?
If you are searching for the best startup ideas to try out this year, consider the following:
Create a blog
Invest in dropshipping
Launch a digital agency
Launch a SaaS App
Q. Are there jobs that can be done from home?
Yes, there are, with most of them being online services such as:
Virtual assistance
Airbnb
Web developing
Ghostwriter
Freelance marketing
Affiliate marketing
Graphic designing
Final Remarks
Every business idea and job from the list of 35 best high-paying jobs without a degree provided above can earn you a good side income and even a full-time passive income. All you need is to put your mind on a particular position or two and give out your best.
When choosing, consider your skills, budget as well as interests. Please note, do not pick a job only because it promises excellent earnings. Ensure you have the necessary skills, passion, creativity, and resources to do that job effectively.
From the above list, which of the jobs did you choose to try out? Please, share it in the reply box below, or leave your questions if you have them.
Thanks for being here!