In this post we will check all about writing email copy.
Marketing and advertising strategies are always expanding their horizons, looking for new methods to reach more customers and more attention.
Many companies around the world use different ways to approach new potential clients.
These mechanisms are commonly efficient and useful. You will likely get positive results by applying these strategy designs well.
Many companies and businesses know this, which is why they are now attracting clients through the Internet.
Since most of the human population is always connected to the web, it is effortless to place ads on almost everything about what you want to sell.
With the Internet you are able to present your business to more and more people.
That is particularly true to email marketing. Let's dive into how to write email copy that is effective.
The email copy      
We all know these messages that we use to receive in our emails.
These emails always try to sell products or services, and their way of introducing their brand to the market is by sending emails to different people around the world.
Using this method is the same as being an artist. It is because selling an item using only reference words and images is not as effective as a direct physical sale. That's where the imagination comes into play.
However, writing a copy via email is a tremendous resource for gathering more customers for your brand.
An email copy is a text that attempts to advertise a new brand or a new product or service. It is also used to persuade people to give a direct response and take a particular action on the brand or product you are trying to sell.
This text should be sent to many people by email to read it and get to know your offer and your brand.
What are the essential aspects when writing an email copy?
This method is not only about writing how flashy and fabulous your brand or your product is. You should follow some bits of advice to compose a compelling and moving email copy.
1. Simple and clear language
Try to use simple words to describe your offer and always stick to the point. Don't abuse metaphors, semantics, or strange and complicated words.
That is one of the main reasons why people don't understand the email copies.
Generating a bond with the client and calling his or her attention is more natural by communicating with the words that everyone knows and can understand.
Making the customer feel more comfortable will help them keep their focus on your product or brand.
2. Watch grammar and punctuation
You are a corporation, and you must take care of your image. One of the most important things to watch to give a good impression is the way you write.
Grammar and punctuation are two essential elements that you must consider when writing an email copy.
Customers get disappointed with advertising when they find those misspellings.
They stop reading automatically. Watch your grammar and your orthography, and you will get better results. 
Fortunately for the matter, most text editors come with grammar features to check your pieces of content before you publish them. Grammarly is a very popular option and is free to join.
3. Avoid talking too much about your offer
Possible clients need to feel that you are interested in really solving their problems.
Talking too much about what you are offering may overwhelm your customers. They want to hear that you will help them, and that is why the client is always right.
Clients are the ones who know their concerns, so leave them the possibility to decide where to go to get the best solution.
Make sure that you can bond with the client and let him or her know that you are concerned about the situation and want to help.
4. Introduce the problem and give a solution
Creating a necessity is a beneficial resource to convince your customers to buy the product or service you are offering.
This way, they end up feeling that buying what you offer will solve a problem they are having. It is all about creating a bond between you and your client. Get close to him and let him know that you are concerned about him.
The first thing to do is to identify a problem that your clients have. It would be anything related to your brand or product. Connect with them and discover how your product can help them.
The second step is about explaining how that problem is something to take care of. It would be best to convince your audience about how that issue interferes with many other aspects of their lives.
It will make them know that they need to get rid of that concern. Hence they are going to be open to hearing any suggestions to solve the problem.
Finally, you give the definitive solution. Here is where you gently introduce your offer.
It doesn't matter if you are trying to sell a product or a service. Or even your label in general.
The important thing is that you have to convince your customers that they will solve that problem if they accept your offer.
Once again, it is all about putting on your client's shoes and understanding them, so selling them anything becomes more natural. 
5. Follow up and automation
When creating email marketing campaigns, there are many services that can be effective and automate the process of keeping in touch with your audience.
AWeber is the number one software for creating great campaigns, broadcasts and automation, and is free to try for 30 days with all features included. No hidden costs.
Take care of your readers, that is all about writing email copy
When you start an email marketing campaign, the most important thing is to know your target.
Make sure you are aware of this before you begin to write any advertisement email.
Once again, the priority is discovering the best way to solve your client's concerns.
Treat them fairly and use the words and phrases that they want to hear.
Want to know more? Check this complete course below. Click on the image to sign up for free.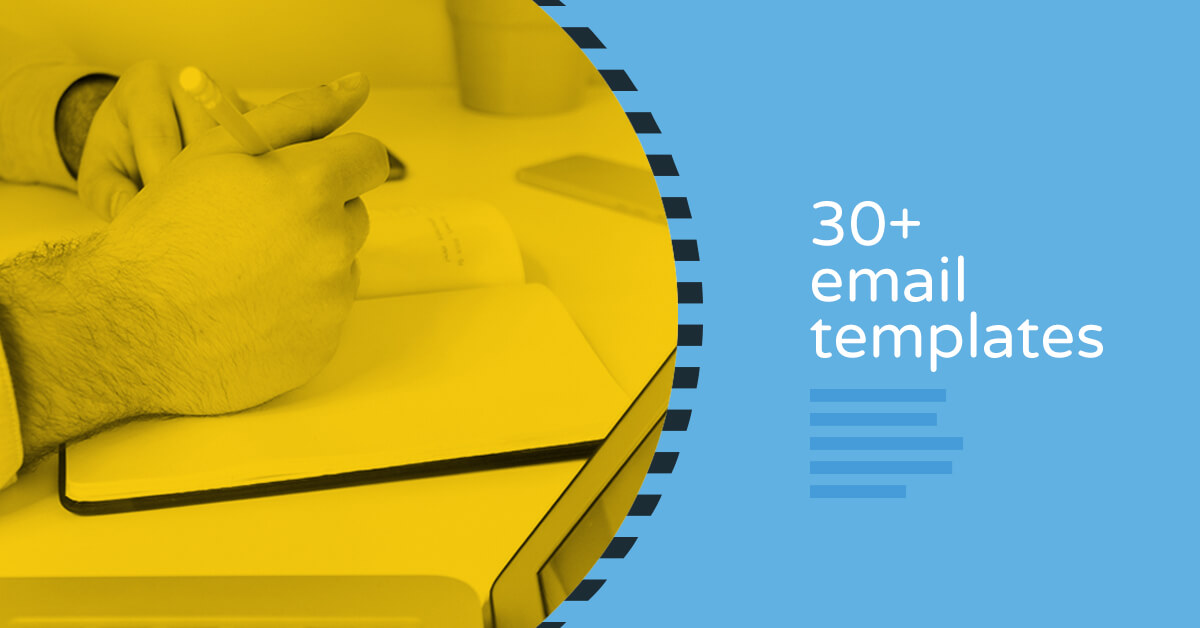 Final Remarks
Most of the people don't read an email copy until the end. That is because they don't find something that convinces them of staying and learning everything you have to say.
Take your time and write something exciting and moving. Make sure that your speech will catch the client's attention.
Remember all the steps that you read here and consider them before making any advertisement.  
What are your email marketing strategies? Leave your comments or questions on the box below.
Thank you for being here!